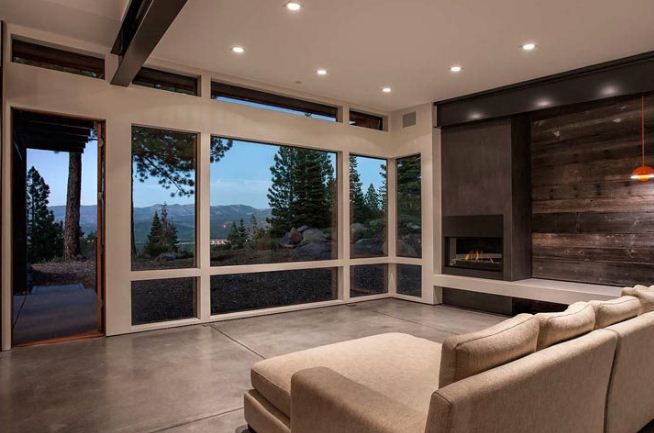 You've probably heard that natural light can make any room look larger, even if it remains the same size. And perhaps you're dying to add even what looks like more room to a particular space in your house, like the kitchen or a bathroom. How can you pull it off? Consider Auburn, CA replacement windows to add the light you want and need in any room of your house. How do replacement windows add natural light? Here are a few ways.
More Glass Space
When you are putting in replacement windows, it's your time to make any changes you want to the type of windows you place in your home. You can change a group of windows into one large, picture window, for example. You can make any window larger or you can switch double hung windows out for casement windows, which allows for more uninterrupted glass. Not only that, but even if you stick with the same window style, you'll likely have more glass space. Window frames are getting more energy efficient with technology, but also thinner. Your old windows might have thick frames and less glass whereas newer windows will have larger glass space and less frame area.
Lighter Options
You know that certain colors reflect light better and older windows may not have those colors. If you have wood windows, you can paint them whatever color you want, but it's hard to keep wood in shape as the years go by. When you get replacement windows, you can choose a light color option that goes well with your home, but also reflects the light better. White is the most popular, but you can get beige, off-white, or even a light pastel if you truly want to customize.
Coatings
There are also a number of things you can do within the replacement window options to allow in more light. Things get pretty hot in California so while you might want more light, you definitely don't want more heat. You can have both with low-E coatings. Just have the inside of your glass panes coated with this invisible material and you will reflect heat back outside of your home in the summer (and inside in the winter) while still allowing in plenty of light. You don't have to worry about combatting heat, even though you are getting more light.
If you're ready for the extra light that Auburn, CA replacement windowscan bring into a home, look into more details with the experts from California Craftsman/ Give us a call at
(530) 887-1857 and we'll gladly come to your home and take a look at what you have to work with. With a few small changes and your perfect replacement windows, you might feel that certain rooms of your house are larger and more open than you thought possible. Stop by our showroom and look at some of the options in person at 4035 Grass Valley Hwy Ste G Auburn, CA 95602. We'll work to get you as much light as possible in every room you want it.