We are pleased to share testimonials provided by our customers. For more testimonials, please don't hesitate to contact us at
"Everything was done efficiently and effectively. The crew were exactly on time, which is most important to me. They were clean and prompt; a job well done. I would highly recommend them to anyone."
Dusty Baker
"I live in an older home that's always in need of upgrades. When we added a bedroom upstairs, we needed doors and windows. California Craftsman looked at what I needed, told me what I didn't need and gave me an honest estimate. We chose the new Milgard® Essence series windows and doors. My wife and I trust California Craftsman's quality and know they provide us with the most value in the market."
Walt Gray
"Dave Hada was very informative and patient. He answered all of our questions and was thorough. We have even became friends! The installation crew was efficient and provided outstanding workmanship. They were friendly and left everything spick & span. Best of all the windows are gorgeous and up to date. The provide an even constant temperature throughout the home!"
Donn and Barbara Bryant
"In 2009 we had the windows in our home at the top of Ski Slope Way in Tahoe Donner replaced with Milgard®. We can't be more pleased, they were installed by California Craftsman from Auburn. They were in and out in a day and did an exceptional job. Last year's winter was the largest snow fall since 1952, the windows survived with no problems."
Bill and Helen Mueser
We were very impressed with the care and concern California Craftsman showed for our home. They helped us navigate through the difficult task of a kitchen, master bedroom and bath remodel. The crew was on time and the quality of work performed was terrific! We have recommended C.C. to many of our family and friends.
Wendy & Corbett Riley
"My wife and I are very pleased with our Milgard® window installation by California Craftsman. Their sales approach was very professional and honest. The office staff was more than cooperative and helpful in coordinating construction with our needs. The installation crew, including two owners, were on time each day and created a minimum of disruption while doing a totally professional job. The work was completed on time, looks and feels great and our home was left as neat and clean as they found it."
Gary Boyd
"From the first meeting with Dave Hada to the completion of the job, we were very pleased with the quality of the work and the professionalism of the entire team. We are very pleased with our new windows!"
Bill and Sue Hoffman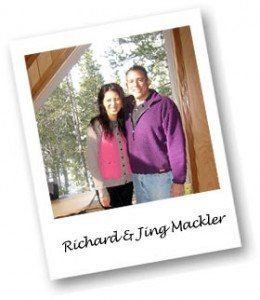 "I meant to write you earlier; I wanted to comment on the installation job your team did. I was most impressed by the install team; their level of professionalism, focus on completion on schedule, how they cleaned up after themselves on a daily basis and overall the high quality of the work itself.After many years and many houses with work done by contractors I believe this job was clearly done at a level (high) I have not experienced before. A rather long winded way of saying THANK YOU and please pass that onto John and the rest of the team. At any point if you would like to use us as reference it would be Jing and my pleasure."
Richard Mackler
"We had been casually shopping for new windows for some time. We recognized that we did not understand all the peculiar facets of aquiring the replacement windows we had in mind. Thus, we were very apprehensive about making a purchase decision.
The sales representative at California Craftsman immediately dissolved our anxieties. His knowledge, coupled with an excellent working window display, made an informed decision easy for us.
A home visit by the sales and installation team insured a perfect fit when the new windows were available.
On windows installation day we were in awe of the skill, professionalism and teamwork of the installation crew. They removed the old windows, installed the new windows, tailored the woodwork to ensure the beauty of each new window and left all working areas absolutely clean.We look forward to spring of 2010 when we can continue our window replacement program with the California Craftsman team."
Moe & Chris Griffiths
"We haven't turned on the air conditioner since our windows were installed in July. We anticipate a warm and cozy winter. California Craftsman gave us friendly and efficient service and we've had big savings on our PG&E bill. We are telling all of our friends."
Karen & Kent Rasmussen
"I recently had all the windows as well as the siding on my house replaced by the California Craftsman crew and can only say the very best of their excellent craftsmanship and their professionalism.I am so very pleased with the beautiful end result and would not hesitate to highly recommend California Craftsman to anyone for their superior quality of workmanship."
Silvia Gordon
"I could not be happier than with my selection of Milgard® Tuscany windows and California Craftsman as the installers. Dave, the salesman answered all my questions, offered very good advice and really knew his windows; a real Pro! The installation was very quick, efficient and all debris cleaned up! Having less than stellar experiences in the past with other contractors, I can only say that my experience with California Craftsman with their expert, thorough installation and superior product, has left me an extremely satisfied customer.I would be completely honest in recommending this company, without hesitation, to anyone who is considering them. You do not need to look elsewhere!"
Nancy Stevenson
"California Craftsman completed a remodel of our bathrooms. We couldn't be more satisfied with the results. They gave us a schedule which was followed exactly. All of the work crew were skilled, on time, and stayed within budget.California Craftsman previously tore off and rebuilt our rear deck, did replacement of windows, and installed a new window in our stairwell.
They are real craftsman and are a pleasure to work with. I have already recommended them to my friends and relatives. I plan to have them do additional work on my home in the future."
Ron and Joanne Montgomery
I found California Craftsman to be a very professional organization for window replacment. Dave, the salesman, was punctual, informative, and provided the quote promptly. Installation was scheduled within the timeline on the contract. There were no delays. Jon and the rest of the crew arrived on time and worked hard for two days. There were no surprises or add-ons. The workers were very neat both installing the windows, and around our home. We were super impressed! It's too bad very business isn't run this way. I recommend them without reservation. I wish they did more construction work, so I could hire them for other projects. :)
Lisa Matocq
From initial contact to final walk-through professionalism, communication, and promptness stood out. The crew was focused and demonstrated remarkable team-work, all with positive attitudes and humor.
Edward Kawahara, PhD
"We had all new windows installed in our home in December of 2011. We love how they look. The installation went without a hitch. We actually enjoyed having them installed. The guys were very professional and also fun! Lot's of rain this week and no leaks! Working with all the staff at California Craftsman, Michele and Dave, was a pleasure."
Carolyn & Chris Roemelen
"Marilyn and I want to take this opportunity to thank California Craftsman for the outstanding job that was done changing the windows in our home.First of all, I would like to thank Doug for the way he presented your company, spending all the time needed to explain every step in the process and thoroughly explaining the different options we had available to us.We chose Milgard® Styline retrofit windows and they came out perfect. The day of the installation, Jon, Glenn, Mike and Clark set up and moved like a well-oiled machine. Even though they ran into problems removing the old windows, they didn't miss a beat.They were beyond courteous and when they left, except for the new windows, you wouldn't know anyone was in our home. Now the AC doesn't come on until late afternoon and doesn't run as long as before."
Bob & Marilyn Skinner
"What a great experience! Excellent workmanship, great crew & the windows are beautiful!"
Jan Fleming
"Everyday was a foggy day living with our old windows. We didn't realize there was a great view outside! It was a great experience from start to completion. We were never pressured to make our purchase. We shopped around and though the prices were similar, we chose the quality of Milgard® windows. From the salesman to the installers, we have no complaints and no regrets. It has changed our house and how we feel about it. We would give California Craftsman an A+. Thanks!"
The Clarks
"Great job and great people to work with from start to finish. Our 25 year old home looks brand new with our beautiful new windows and sliding doors!"
Mr. & Mrs. Allan Lován
"The California Craftsman Co. is so terrific. They are always prepared for the job. They are good at what they do, which is a great verification on each of the workman's part. They are very polite, with terrific manners.This is my personal testimony, having them on two different jobs."
Audrey Bergin
"It is with privilege that I am encouraged to share my encounter about California Craftsman. They not only distribute some of the finest products, but their total package of exertive, knowledge, work ethic, has been a refreshing opportunity.I would highly recommend California Craftsman to future clients."
Mary Ulinski
"We were very pleased with California Craftsman. Everyone was great to work with. Whenever we called with a question, Michele, Damian and the office staff were great. The installation and workmanship were excellent. When the crew came out to install the windows, two of the owners were there to work with the crew during the installation.The entire crew were polite, congenial, cleaned as they worked and answered any questions or concerns we that we had. They worked very hard and efficiently and we highly recommend California Craftsman."
Gary and Michele Overacker
"We are very happy with our new windows and the new look it adds to the house. Our temperature in the house is a lot cooler and holds the cold. The other thing we notice is the windows provide is less outside noise. The crew that worked on our windows were hard working guys being that we had a heat wave. Thank you for the great price and fine work."
Rick and Bonnie Garza
"We were so impressed by the professional yet, thoughtful and friendly attitudes of the installers.They arrived at the designated time and immediately got things going….and they never did slow down. They were so particular about protecting / covering the area where they were working, and the quality of work was outstanding.The end result of all this was far above our expectations and we will, and already have, recommended them to others. Even the painter who is painting our house remarked about he quality of the product (windows) and of the wood products used in the installation.Thanks to Michele and Doug too."
Pat and Dick Fish
Our window installation by California Craftsman was a positive experience. All questions were answered respectfully and we were not subjected to high pressure sales tactics.The installation, workmanship and materials were excellent. Everyone working for California Craftsman were polite and professional. We could not be happier with our new window installation.
Dixie LaRouche
"Damian, Jon and All,Many thanks. A great job and sincerely appreciated."
Robert & Nanci,Loomis
"I'm writing to tell you how much we love our new Marvin doors! They look fantastic and the quality of the door is far superior to any that we looked at previously.Additionally, your service from start to finish was great. The crew who came out to install the doors did a great job as well. They took their time, attended to details and answered all our questions. When we need doors or windows in the future, we will absolutely call you first!"
Dan and Jennifer Soto Cool
"Dear California Craftsman & Damian and Dad,Fred and I want to thank you again for a job well done. It was nothing short of a miracle that you were able to enlarge the kitchen window without hardly disturbing the wallpaper.You graciously repaired all the places noted and replaced the damaged windows. You did what you said you would do and did it well. That is very much appreciated."
Margaret and Fred Rennison
"To The Wells Family,Thank you for my card thanking me for my business. I am very happy and glad I had it done. My family and friends sure like it too. You shall always have my business. You are truly a kind business firm, your ad in the Union shows how caring you are by putting all the names of your customers in the paper (I found mine too). Thank you again for your business.May your Holidays be filled with much Love, Laughter, Joy and the Best of Health in the New Year."
Rose Ann Harris
"To Whom It May Concern,I recently contracted with California Craftsman for replacement windows at Courtview Apartments, a 30-unit property I own in Auburn, CA. I was pleased with the service that I received from this company – their price was competitive, and the work was completed at a high standard of workmanship. In addition, the job was finished on time. I would recommend California Craftsman very highly."
Jon Schultheis
Our sunroom is transformed thanks to those gorgeous Marvin windows (and all the remodeling we did after you put the windows in).
Ryan and Fletcher were concerned about the fact that we had still not painted the windowsills on some of the windows you guys installed 3 years ago, and the caulk was failing, etc. Will you please tell them that we took care of all that shortly after they were last here?
Also want to convey our overall gratitude for the fact that when we think of your team, it is always with affection. Every interaction, from meeting with Doug initially to the installations (and including Marvin replacing our retractable screens), has been ultra-professional, confidence-inspiring and enjoyable. We hope each of you is as highly valued as you should be by the owner of California Craftsman.
Best wishes always,
Mary & Shannon
"To Whom It May Concern,California Craftsman did a complete window job on our house. We were very satisfied with the job they did for us. The entire crew was very polite, cleaned as they worked, were very friendly and certainly met all of our expectations. We are very happy with our windows."
Arnold and June Price
"Dear California Craftsman,I just got my PG&E bill and it is half of what is was this time last year. I know it is a result of my new windows installed by California Craftsman. They did a highly professional job and were a pleasure to deal with. I highly recommend them to all my friends."
Melody Stiles
Lot 99
Damian,
Just wanted to say, that I have been hearing great comments from my superintendents on Lot 99 window install, Thanks for putting forth the efforts and doing a Great Job.
Thank You,
Connie
Connie Troyan
Tanamera Construction, LLC
"Thanks Michele:
Yes, we did pass inspection and the inspector was very impressed with the work. He said it looked great. We didn't even have to ask. Again, we are very pleased with the job by the California Craftsman crew and we would recommend YOU any and every time!!!
Tom & Karen Richardson
Woodland, CA